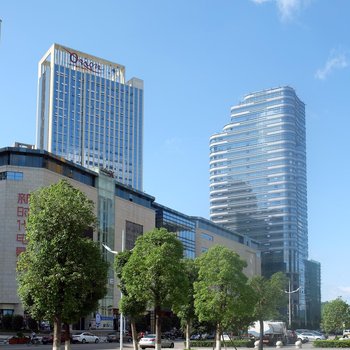 The Wen Yue Resort Hotel provides a great place for travelers to relax after a busy day. The Wen Yue Resort Hotel is an ideal choice for travelers who want to take in the sights and sounds of Chongqing.
The hotel is only 3km from Hechuan Railway Station and 66km from Chongqing Jiangbei International Airport, giving guests a number of convenient transportation options. There's plenty to do nearby, with Barbican, Nanping Bridge and Wenfeng Old Street all within a short distance.
In their spare time, guests can explore the hotel's surroundings. This Chongqing hotel offers parking on site.
If cleanliness is important to you, this hotel makes an excellent choice, as our guests consider this to be one of the cleanest hotels in the city. Perfect for those working on the move, this hotel caters to a large number of business guests.